Our trip to Banff, Lake Louise was amazing. We've seen the lake but decided to hike some of the amazing trails here this time.
It all started with a sunrise. Early morning sunrises on clear days the mountain in the backdrop of the lake shines (Mt Whyte) and the glow reflects on the green waters of the lake. It is surprisingly busy this time of day.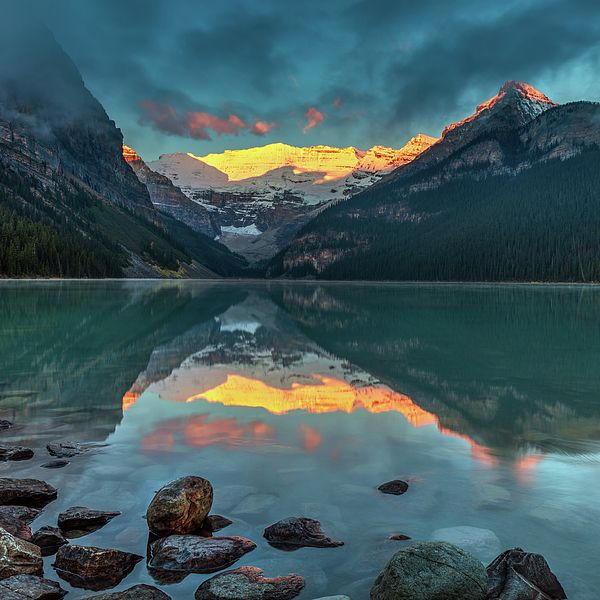 We decided we would hike to the tea house located at the top of lake Agnes. Once again, the hike began near the Chateau and was a switchback trail that climbed up the 435 meter elevation gain. This is a very busy trail, often you'll become part of a larger group as you climb up, or come down. The chipmunks are the delight along the way of this hike, they greet you along the rocks.
Along the way you come to a beautiful lake appropriately called "mirror lake", which sits below the treehouse water falls. The lake is pristine and cold. Continue the hike along the trail and you meet up with a horse trail, this is where it gets muddy and stinky. The last staircase to the tea house is wrote with anticipation until you meet the tea house and Lake Agnes, with the "Devils Thumb" in the background, all of which is stunning.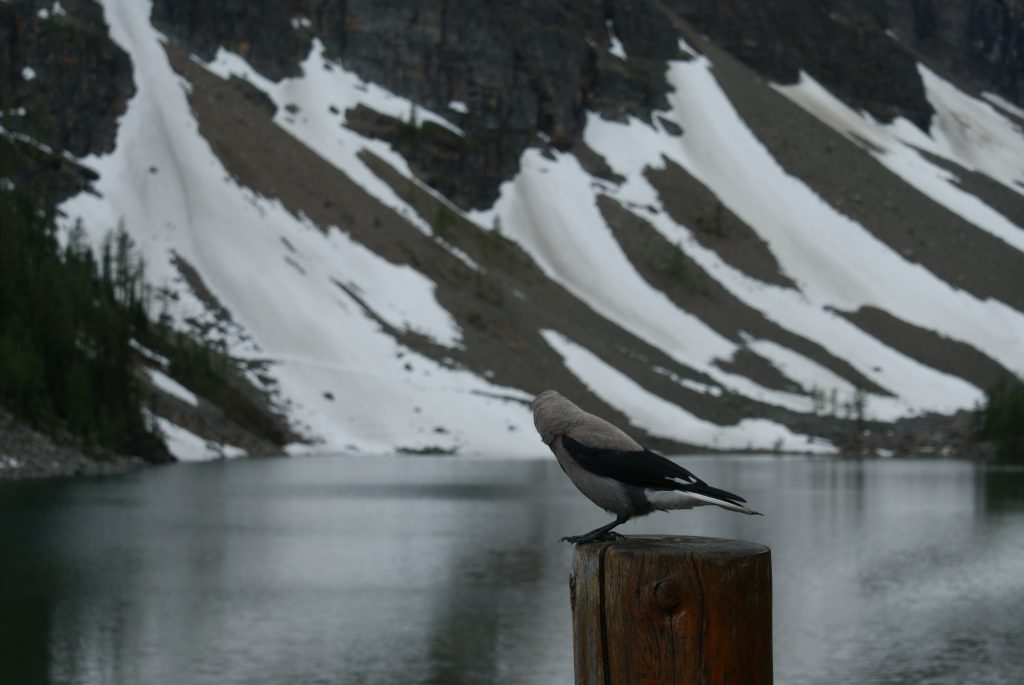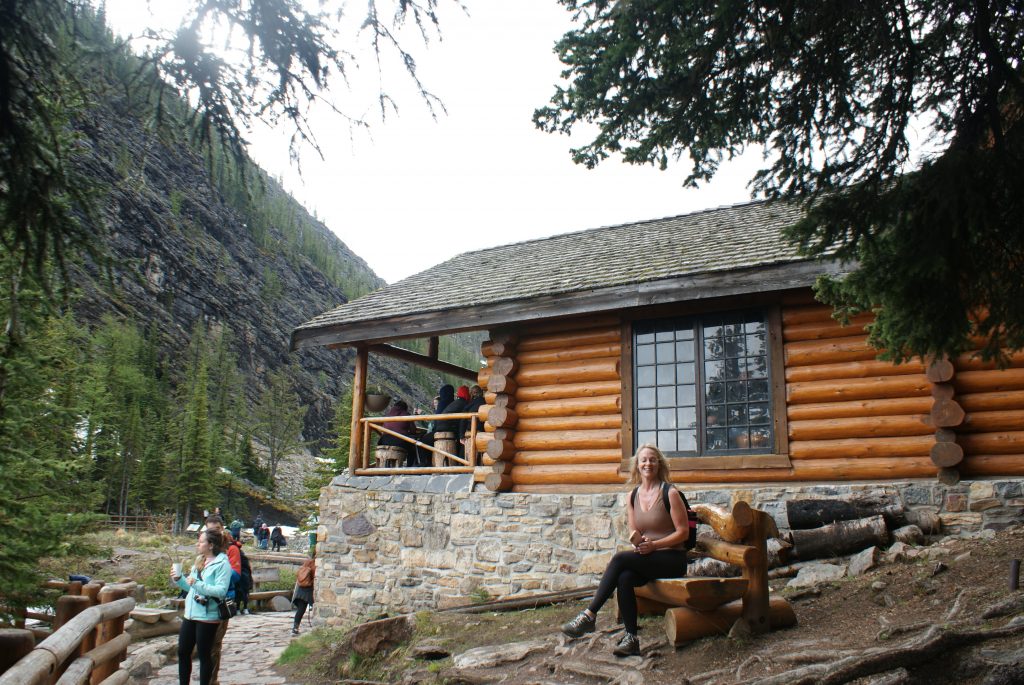 The staircase beyond the tea house past lake Agnes is another way down if you feel like a round trip with more amazing views to Mirror lake. Enjoy the pictures of this hike!